Thorburns have been trading in Leamington Spa for some time. Since 1889 in fact.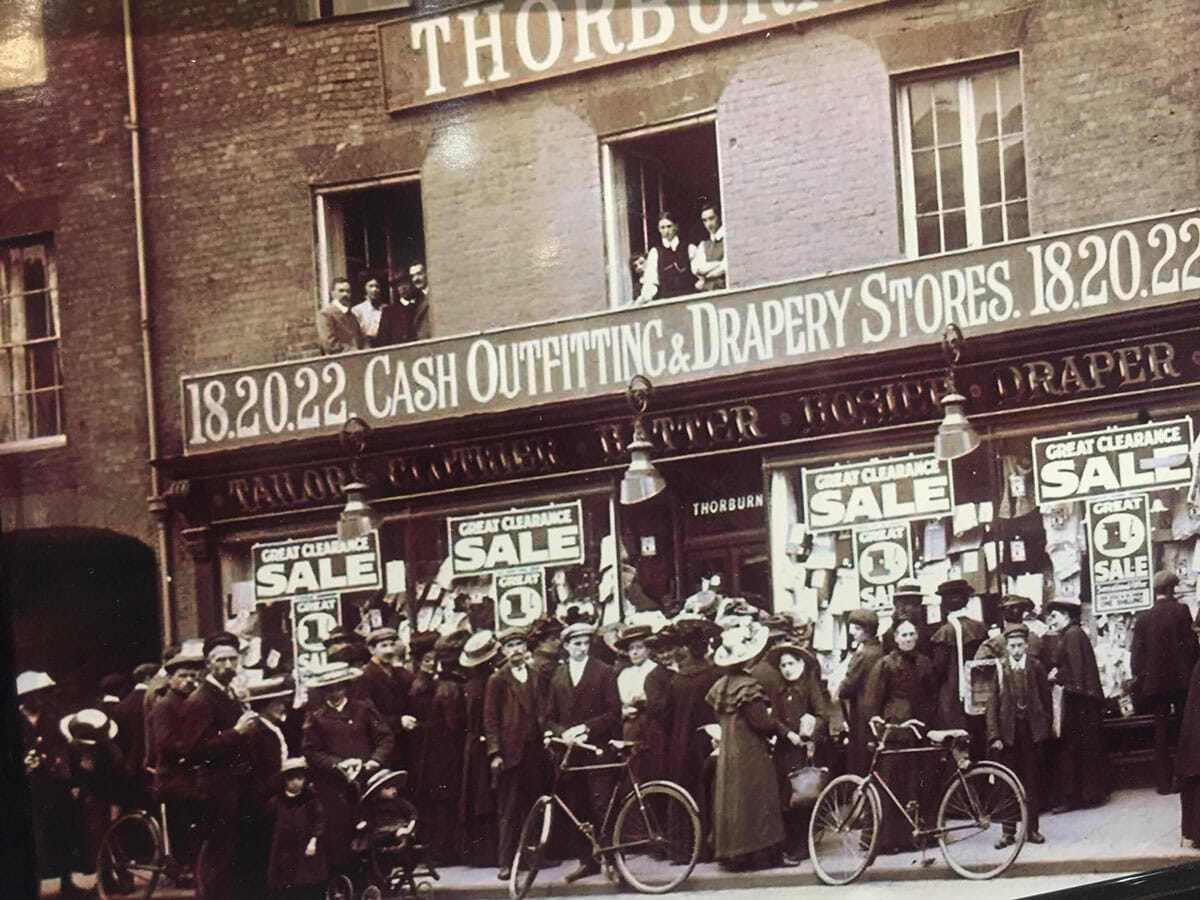 It seems to have been an age since we last opened our doors but we are open for business and looking forward to have the queues outside of are doors once again…
Our doors are open for business and taking bookings for Suit fitting for weddings or you are welcome to come in and browse.
Just like the old days!!!
See you all very soon.